Adobe Design Conference "Make It" – Sydney 2017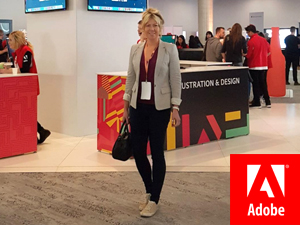 Design Category: Industry Event
Date: August 2nd-3rd 2017
Location: Sydney International Convention Centre, Darling Harbour, Sydney Australia
Attendees: Myself and fellow Design Superstar Dixie Edwards
Instagram Account: Please click kjcreative_adobe
My Synopsis: A Journey of Applied Learning!
I set up a new Instagram account for this event, please click kjcreative_adobe. It is titled "MADE IT" (a play on the conference name"MAKE IT").
It demonstrates 'Experience Marketing' which is modern day story telling – time lined, visual and engaging. Amongst the vibrant imagery of Sydney and playful tourist pics and videos are design notes which I quickly jotted down for my own personal reference. If you start from the very beginning at 'Day 1' you will see that I have applied my newly acquired design knowledge from the conference. I learnt about 3D modelling, image compositing (layering) and 'Experience Marketing' to create my most recent works…
It's a journey of applied learning! It's ongoing and I will add to this account on a regular basis to show more design pieces as I finesse my skills.
3D Modelling and Image Compositing: