European Coffee Brand 'Rombouts'
Design Category: Graphic Design, Product Design, Exhibition Display Signage
Company: Rombouts Coffee (On Behalf of Surefoot Communications www.surefoot.tv)
Date: March 2015 – May 2016
Location: Berkshire, England UK

Advertising Designed, Edited or Produced for Rombouts on Behalf of Advertising Agency Surefoot Communications.
Founded in 1896 in Belgium, Rombouts source and produce coffee beans, ground coffee and one cup filters for wholesale customers, hotels and restaurants, hair and beauty salons, cafes and coffee shops. Website: www.rombouts.com 
    
Product Design:
The standard and 'Origins' range of Rombouts one cup filters.
Product Design:
A before and after of Rombouts Cachet D'Or premium ground coffee. 

Exhibition Display Signage:
A transportable display designed for trade exhibitions measuring 4000 x 5000m. It features large photo boards, a menu, one cup filter wallpaper pattern and wooden laminate fitted to walls, flooring and coffee stand surfacing.
Graphic Design:
A4 Infographic flyer.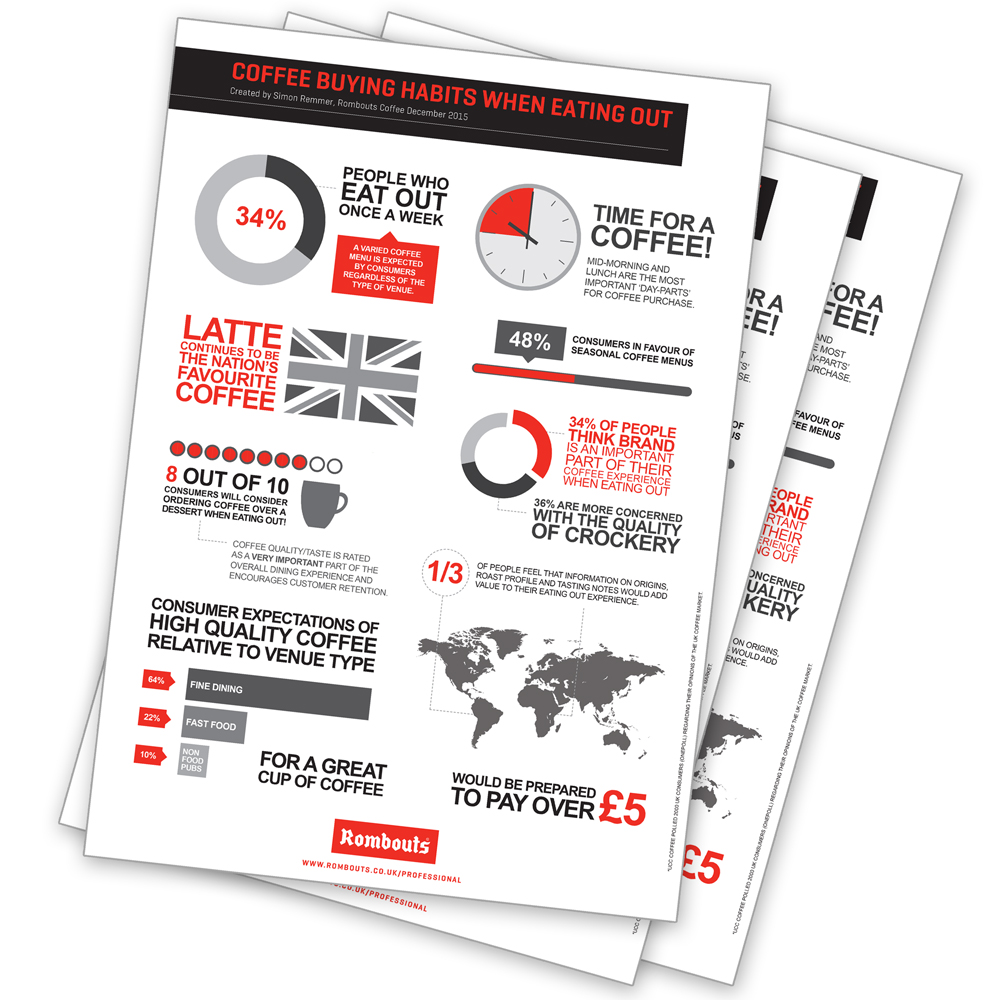 Digital Banners:
Digital banner ads featured on online stores.