The Design Conference – Brisbane 2017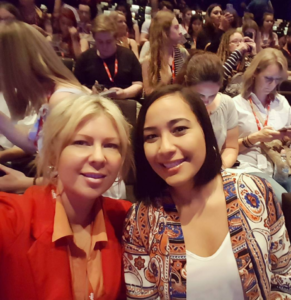 Design Category: Industry Event
Date: May 25th-26th 2017
Location: Brisbane Powerhouse, New Farm, Australia
Attendees: Myself and the fabulously talented Designer Dixie Edwards
My Synopsis: From Vibrant Wall Murals to Artificial Super Intelligence
Before I get started on my analysis of each brilliant keynote speaker, the most important common thread that I recognised in each them was a true sense of collaboration. There is genuine team work and joy. Connection, encouragement, constant learning, mistakes, more constant learning and joy. Maybe it's my Scandinavian background but, in my opinion, this style of work is the only way forward for success.
All the speakers were awesome but my faves were Dean Poole, Mike Tosetto, Mike Rigby and Prue Jones.
Matthew Haynes who hosted and organised the event should be proud of his efforts. His entrepreneurial spirit connected Brisbane together and forever more.
DAY 1

Keynote Speaker #1 – Camille Walala, Commercial Artist
Camille had my attention from the get go. She stepped on stage with her bold polka-dot outfit and shiny platform shoes. Then she casually spoke about her design journey in her French accent. She joked about how her father was frustrated with her complacency during her 20's to which he sent her to London to study. She studied textile design and fell in love with tribal symbolism. This developed her signature style – ultra mod 80's; lots of triangles, zig zags, stripes and primary colours. Her career kicked off when she decked out an entire club – the interiors were covered head to toe in her signature style. She has painted huge wall murals and currently has 81,000 Instagram followers. Her casual and collaborative nature and motto 'Don't Take Yourself Too Seriously' is key to her success.
---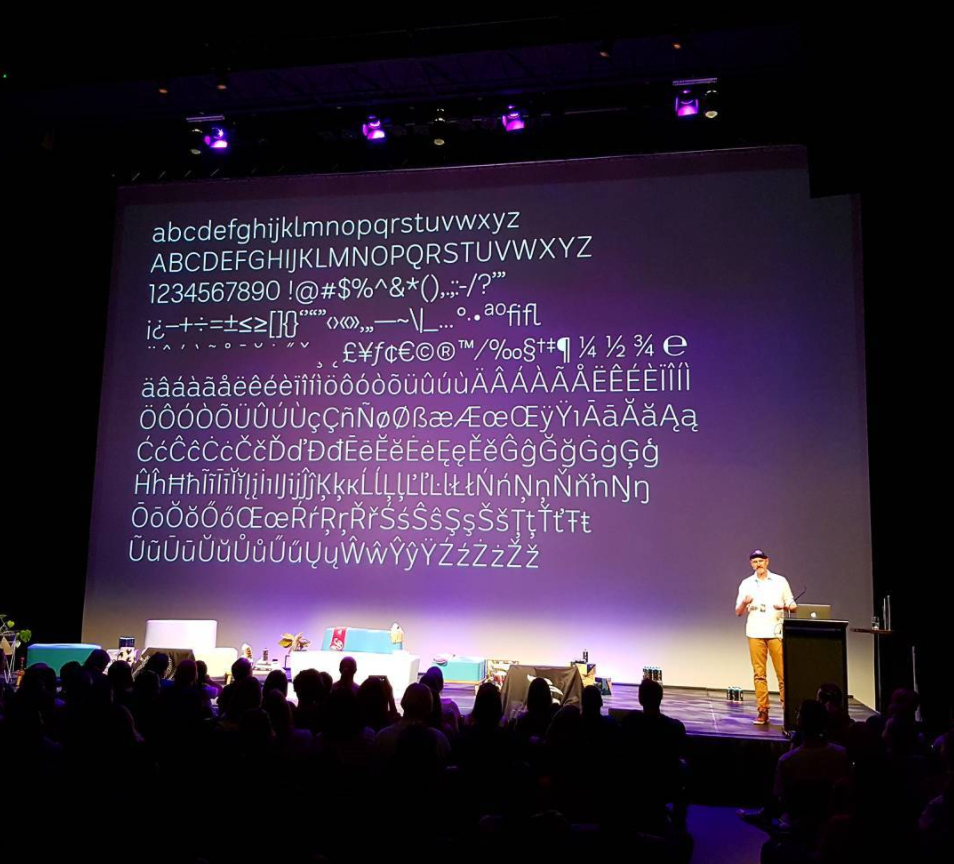 Keynote Speaker #2 – Wayne Thompson, Typographer
I would describe Wayne's work ethic and nature as measured and meticulous. During the 80's he worked as a sign-writer, journalist and photographer using traditional methods. Producing artwork back then was a more manual hands-on process. More time consuming. Wayne is responsible for producing the font for our media brand the ABC. This took years to develop as every minuscule detail of the font was under scrutiny. Kerning, stroke weight, angles, ligatures, height… This font now appears on everything – TV, website, printed collateral, you name it. He produced Australia's national font therefore his work is iconic having entrenched itself into the Australian psyche. 
---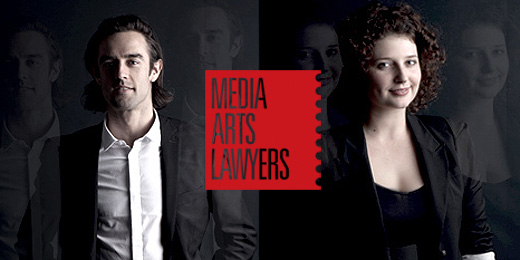 Keynote Speaker #3 – Yasmin Naghavi, Senior Solicitor
The creative industry is fun and exciting but it means business. There are laws to abide to. These laws protect your work and maintain artistic integrity within the industry. I can safely say that if I were under any form of discrimination, I would appoint Yasmin to represent me. Not only has she got years of experience, she is very personable. Issues relating bullying, HR disputes, complex deals, business structures, copyright matters etc. etc. are her thing. Navigating through paperwork trails, understanding law and strategising are her game. 
---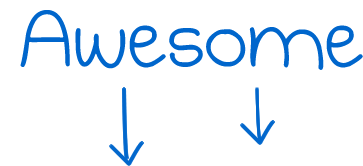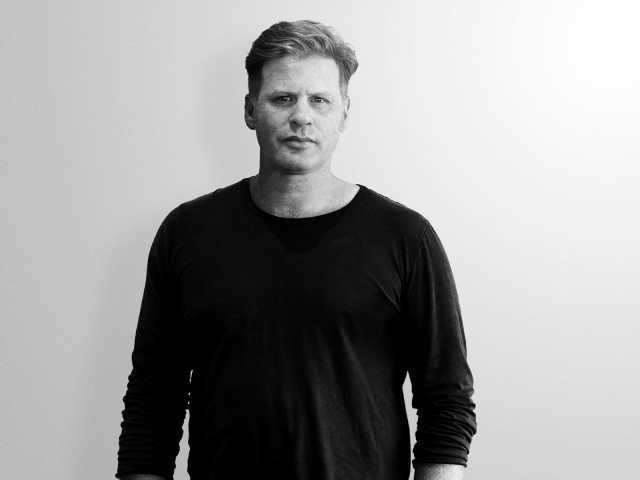 Keynote Speaker #4 – Dean Poole, Creative Director
Well, this guy is a creative genius. Full stop. Not sure if it's all the travel he's done but his lateral thinking is on over drive. No wonder he's been awarded over 450 international and national awards. He has a deep understanding of semiotics – the visual language of signs and symbolism. He has a deep understanding of art – when and why pieces were painted. I can tell he loves Rene Magritte, Salvador Dali and Damien Hurst. In fact, he intrigues me more than his work. For instance, he printed 365 shirts for each day of the year. The shirt had the date printed on it. He wore this to measure human reaction. A lot of people thought it was his birthday so he got a bunch of free stuff. Ha!
---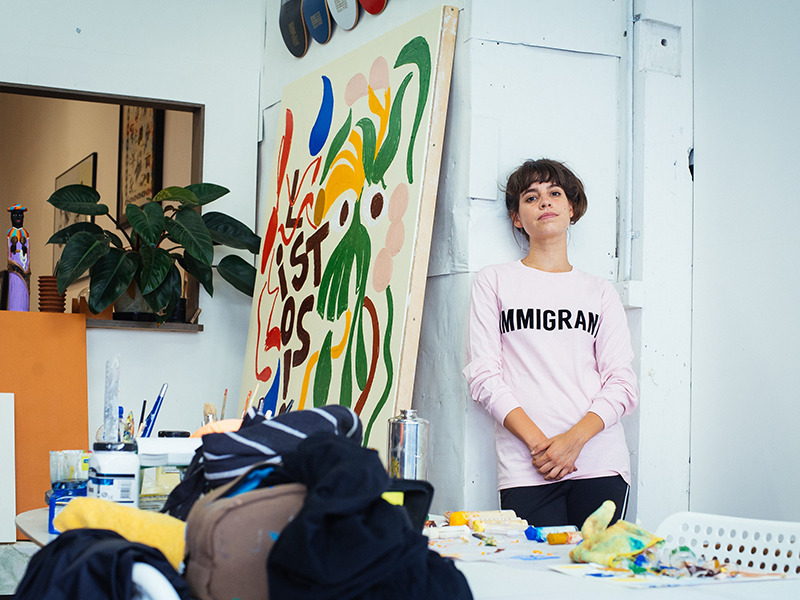 Keynote Speaker #5 – Nadia Hernandez, Artist
Nadia is a vibrant Venezuelan artist who is now based in Sydney. She produces various works including huge wall murals which seem to be so on trend and only getting trendier. Currently, the people of Venezuela are suppressed politically, socially and economically. Nadia is such a free spirit and her work resonates this in a very literal way. She uses words such as 'freedom' and 'liberty' in either English or Venezuelan and paints these huge letters in bright flat colour surrounded by positive symbols. Folklore symbols; stars, flowers, hands, people… Her desire to liberate through art won me over.
---
Keynote Speaker #6 – Mike Tosetto, Motion Designer
If you saw the light show projected onto Sydney Opera House during Vivid Festival 2017, you can thank Mike for that. This guy is awesome. He was given this project with minimal time so he got heaps of computers together to render it (1 second of footage takes hours and hours to render). He says that he drank about 250 cups of coffee to assist meeting the deadline. My kind of guy. Vivid is a major success! Mission accomplished. I appreciate how he poked fun at himself. He showed us crappy logos he made early in his career and played music from his didgeridoo techno album which I must say, was freakin' cool!
DAY 2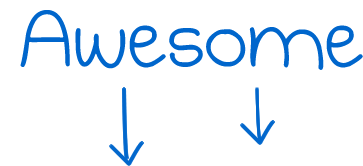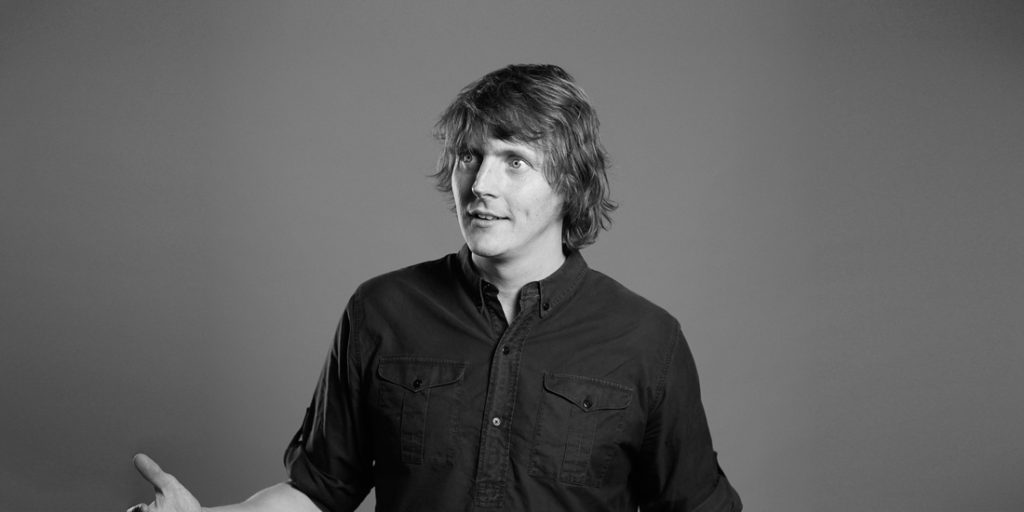 Keynote Speaker #7 – Mike Rigby, Creative Director
Now, I don't know if it was the British accent but Mr Rigby had my full attention span. He grew up in a modest town in England where not much happens. He is now the Vice President for R/BA NYC advertising agency responsible for blue chip accounts such as Google, Nike and Samsung. Recently, I remember chatting with Frances, our Digital Executive about the new Samsung S8 campaign. The campaign is called 'Unbox Your Phone'. The main feature of the phone is the frameless design – the glass extends to the edge. We love this campaign! A diver swims outside of a confined space to swim with a giant humpback whale. Nature and science. Boundless and coexisting. Mike is clearly at the forefront of our industry.

---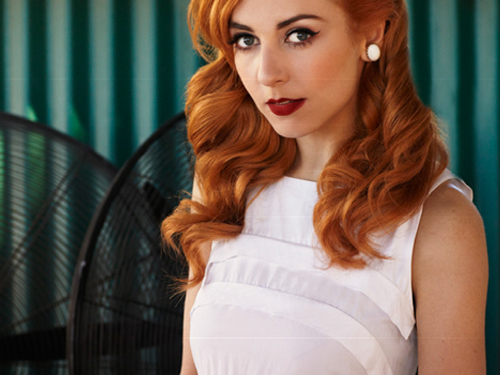 Keynote Speaker #8 – Kelly Thompson, Artist
Kelly is first and foremost an illustrator. She designed portraits of female nudes inspired by her early days as a fashion photographer. They are soft and feminine but sexual and empowering all at the same time. There is a sheer nude quality to the colour application and the poses of her subject matter. Her career has progressed quickly and she now runs her own illustration agency in Melbourne called Maker's Mgmt. Her signature illustrative style has been applied to various brands. The way she networked within the industry and stayed true to herself and her style is inspiring.
---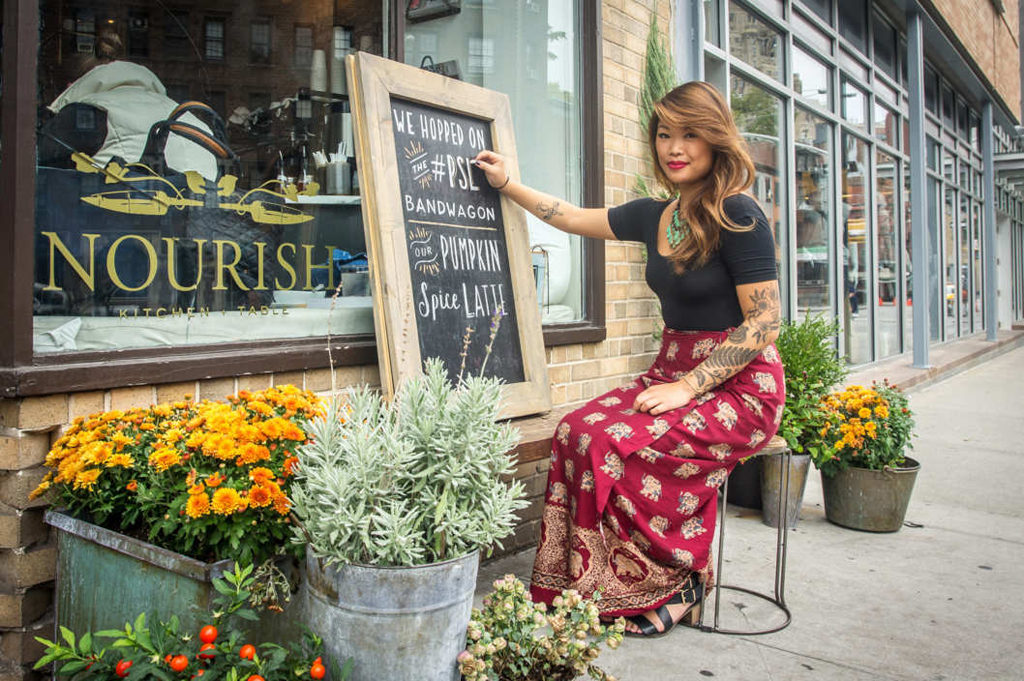 Keynote Speaker #9 – Lauren Hom, Letterer
Lauren's frank honesty is her shining quality. This gorgeous Californian lady uses her wit and illustrative talent for big corporations such as Starbucks, TIME Magazine and You Tube. My favourite story that she told was when she went through a terrible breakup. In the depths of despair she took a photo of herself drinking water out of a straw. On the cup was a postit note that said 'My Boyfriend's Tears'. So popular was this photo amongst her co-workers that she decided to create a product from it. The product was a silver flask with the same words 'My Boyfriend's Tears' engraved in beautiful cursive writing. The fact that the liquid was replaced with alcohol makes it all the better. It was a major hit and she has sold thousands. Lauren is a hit maker.
---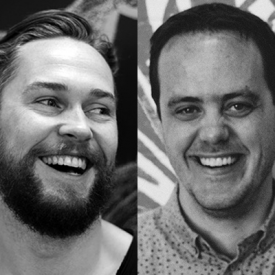 Keynote Speakers #10 – Joel Brydon & Matt Willis, Agency Owners
These guys are all business. They work with the biggest global brands and rely on over 300 designers, developers and strategists based in Europe, the States and Australia.  Their company based in Sydney is called Ustwo – product-focused thinking, design and development. Like all businesses they have experienced highs and lows. What I found refreshing was their admission of the lows and their integrity as business men and designers to remerge and carry on. They take into account every aspect of the creative brief as well as the political climate and policies in place. I doubt the lows will ever get the better of them.
---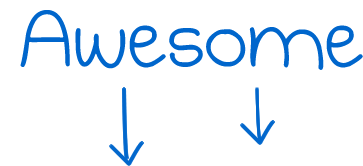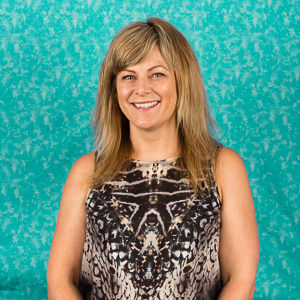 Keynote Speaker #11 – Prue Jones, Creative Director
Girl crush. Prue is a visionary. She made the entire auditorium of designers jump onto a custom made app which asked questions about who we are as designers. This demonstration of modern technology puts us in the picture and provided a mass social profile of our group. Turns out we're pretty awesome! Quite optimistic and passionate about our work. She then ventured into the realms of Artificial Super-Intelligence. She referred to Moore's Law which proves that technology is doubled every 18 months. Quite a staggering prospect given how quickly things have progressed in the last few years. To think that robots will take over jobs in the future is not sci-fi, in fact they will be 3 trillion times smarter than the average human being. At least our jobs are safe!

---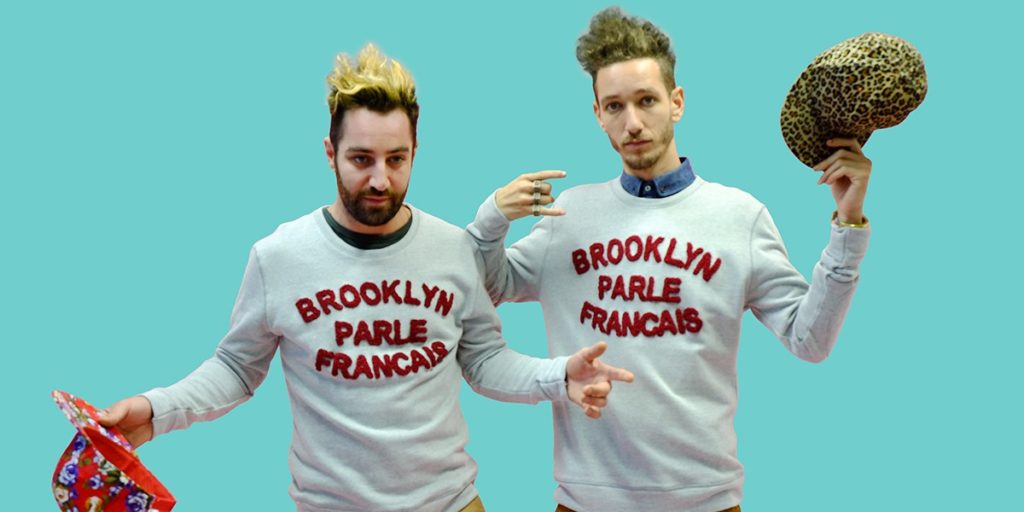 Keynote Speakers #12 – Cyrcle, Muralists
Dude, where's my wall mural? This Californian duo rocked the audience with their hilarity and off-beat approach. But their message came across loud and clear. They ask the big questions in life and convert it into modern street art. We're talking science, religion, technology, history, everything. They travel the world doing exhibitions and paintings. They are visual poets with the most tight-knit loving friendship, "We left our families. We abandoned our homes. We worked for nothing. We slept on floors. We partied hard. We lost our minds. We danced with the devil. We faced our fears. We swallowed our pride. We gave our hearts. We tried and failed. We followed our dreams. We are Cyrcle. We never die!"